ABOUT
About Skyley Networks
Since the introduction of Bluetooth in 1998, wireless PANs (Personal Area Networks) such as wireless LAN, ZigBee, Thread, and Wi-SUN have made remarkable progress. Today, Bluetooth is built into every smartphone, we access the Internet every day via wireless LAN, smart meters measure electricity consumption in our homes, and in the near future, these will work together to save electricity and contribute to environmental measures.
The LPWA (Low Power Wide Area) revolution, which began around 2010, has dramatically expanded the range of unlicensed bandwidth wireless communications from a PAN (Personal Area Network) with a radius of several tens of meters to a WAN (Wide Area Network) with a radius of several kilometers. New applications are being created one after another.
What is required in this area is engineering expertise in connectivity technology. Skyley Networks was established in 2001 based on the results of research into multi-hop wireless network technology. We are a wireless network product supplier that continues to provide software that is always "half a step" ahead of the coming Internet of Things.
Profile
Paid-in Capital
JPY 10,000,000
Headquarters
205 Nisso 12 Bldg, 3-6-12 Shinyokohama, Kohoku-ku, Yokohama-city, Kanagawa, 222-0033, Japan
TEL:+81-45-470-1544 FAX:+81- 45-470-1545
CEO
Hidekazu UMEDA (founder)
Business
Description
Development/Sales of wireless network protocol stack
Development/Sales of wireless application SDK
Development/Sales of wireless hot spot server
Development/Sales of wireless gadget
Wireless service provider
Information distribution service via internet
Access Map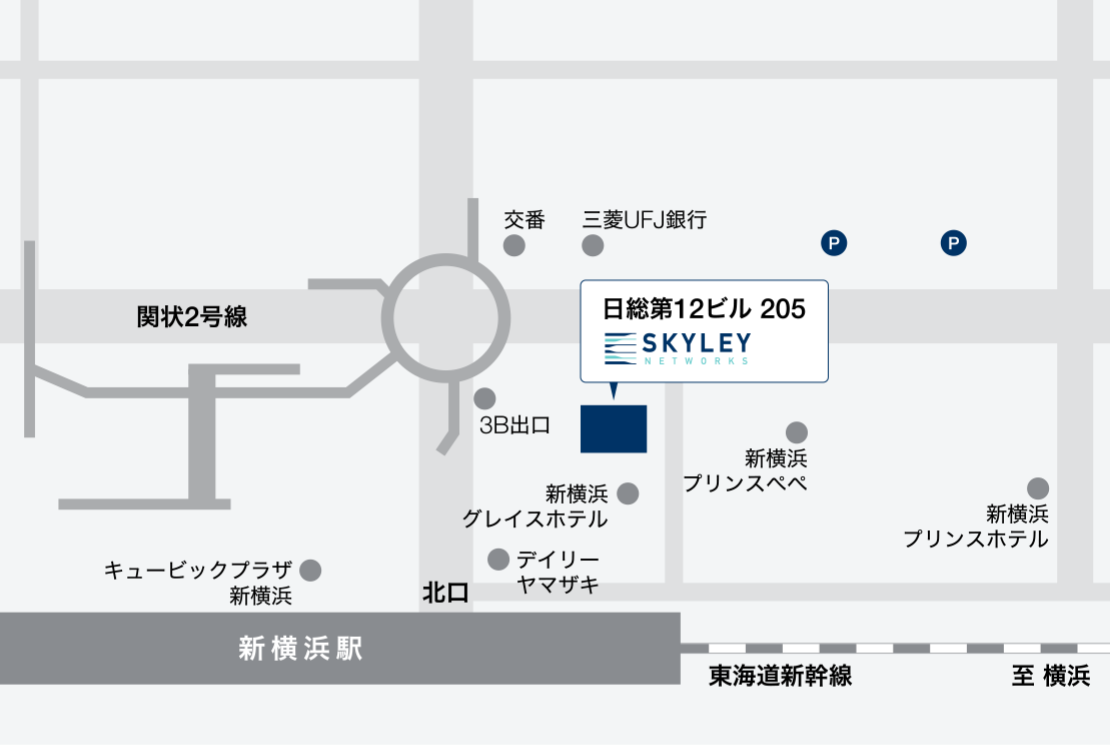 205 nissoBldg. 3-6-12 Shinyokohama, Kohoku-ku, Yokohama-city, Kanagawa, JAPAN 222-0033
TEL:81-45-470-1544 FAX:81-45-470-1545

1 minute walk from Shinyokohama station.(JRYokohama-line, Shinkansen, Yokohama city metro)